Product Support Specialist (with Polish based in Prague/Czech Republic)
Es tut uns Leid, die Gesellschaft, die die Arbeitsstelle angeboten hat, hat die Veröffentlichung des Stellenangebotes auf der Seite abgeschlossen.
Wir danken Ihnen für Verständnis.
Ähnliche Angebote anzeigen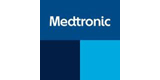 Product Support Specialist (with Polish based in Prague/Czech Republic)
ABOUT MEDTRONIC
Together, we can change healthcare worldwide. At Medtronic, we push the limits of what technology, therapies and services can do to help alleviate pain, restore health and extend life.
We challenge ourselves and each other to make tomorrow better than yesterday. It is what makes this an exciting and rewarding place to be.
We want to make a difference - but we will only succeed with the right people on our team. Let's work together to address universal healthcare needs and improve patients' lives. Help us shape the future.
A DAY IN THE LIFE
We are committed to support our patients along their entire journey, we are committed to be a partner they can trust. To ensure on-going patient support, we need to make ourselves available and work in a flexible time schedule, also including some weekends and night on-duty shifts according to the monthly team schedule.
The main job responsibilities are within direct customer contact and administrative:
Provide product-oriented support and technical services for customers by responding to incoming inquiries (phone, e-mail) concerning product operation, troubleshooting, specifications, warranty questions, accessories identification or questions about their medical device.
Provide troubleshooting and resolution associated with device functionality and capability.
Provide patients with ongoing personalised support and education to help them make the most of their diabetes management.
Assist patients to learn more about Medtronic diabetes therapies.
Concisely and accurately document customer feedback and any troubleshooting completed during the call, identify trends affecting our products and provide feedback to appropriate teams (Sales, Marketing, Regulatory, and Diabetes).
Coordinate return flow for all products for quality analysis.
Follow up on and monitor the product complaint resolution back to the customer, in close coordination with the US and local stakeholders.
Provide reporting, analysis and support, closely cooperate with Medtronic Diabetes business, marketing and other departments.
Participate in outbound calling under supervision to pro-actively reach out to patients to review their therapy adherence, or for educational or marketing purposes.
Covering other related administrative tasks.
Product and process training provided by company to all new hire, additional training continues through the role.
MUST HAVE
Fluency (native speaker) in Polish language.
Fluent English language skills.
Ability to effectively communicate with customers to resolve issues and answer questions according to department protocols and requirements.
Experience in customer service position.
Previous experience in a telephone, technical troubleshooting or helpdesk role is an advantage.
Ability to work shifts to ensure 24/7 support (weekend and night on call duty).
Computer skills – MS Office.
NICE TO HAVE
Demonstrated work ethic and willingness to go above and beyond.
High sense of empathy and patience.
Ability to present information in a clear and timely manner to customers experiencing medical emergencies.
Ability to handle multiple/complex tasks, to maintain composure under pressure.
CAREERS THAT CHANGE LIVES
We are looking for a communicative, empathetic and people-oriented colleagues who want to join our growing, international team in Prague.
We are highly trained, dedicated and professional
Patient Service
team providing information, technical expertise and support to patients and medical professionals who use our medical devices to manage their diabetes.
Our role is significant in creating great customer experience, provide people with a helping hand, peace of mind, support and guidance.
Our everyday work really matters and makes a difference.
Send CV to the company