Software Developer (graduate) – Java (m/f/d)
We are sorry, the company offering the job position has finished posting the job on the site.
Thank you for understanding.
Display similar jobs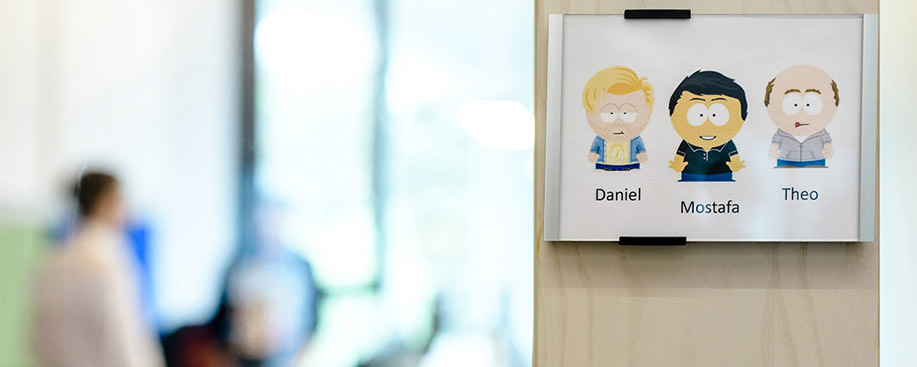 Software Developer (graduate) – Java (m/f/d)
SCOOP Software was founded in 2000 with the intention of offering development solutions and consultation with a special focus on Object Oriented development and Database technologies. Since then, SCOOP has established itself as a software and consulting firm while paying close attention to modern technological advances and methodologies. Our high-performance systems are found in many medium and large enterprises in industries such as online commerce, telecommunications, financial services, logistics and public administration. Regardless of project size or complexity, from smaller projects with tight schedules to larger projects with multiple partners and higher demands, we ensure that our devotion to each project is equal. Using this strategy, we have successfully positioned ourselves in the market in recent years.
You can apply for our location in Prague!
You are looking for:
a fast and direct way to launch your career as a software developer
training on the job with the most modern technologies
exciting and challenging work in multifaceted IT projects
a creative and welcoming team that will support you in solving complex tasks
Are you:
interested in working for a company that owes its success to the skills of its developers?
looking forward to the challenge of understanding and optimizing complex systems?
at ease with Java?
We offer:
an attractive salary plus profit sharing
an exciting job working together with highly qualified colleagues
opportunities for further development and training
very flexible work time
modern workplace
an environment in which work can be enjoyable
our strengths which allow us to expand even in difficult times: our customers value SCOOP employees as experts in object-oriented development and software architecture.
We look forward to receiving your application!
Please email your application only to:
SCOOP Software s.r.o
Michael Havlik
[email protected]
www.scoop-software.de
T +420 2 28882060
Send CV to the company