DB Developer or SW Developer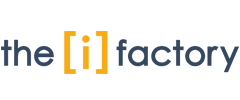 DB Developer or SW Developer
The Information Factory S.A.
Place of work
Remote work
Contract type
full-time, trade licence
Start date
upon agreement
Wage (gross)
From 4 000 EUR/month
Self-employment contract - Independent Contractor type of cooperation
Information about the position
Job description, responsibilities and duties
We are a successful, fast-growing, high-quality IT company and we are currently looking for 2 new members of the team in the positions of Database or Software developers. As our customers come from various environments we use a wide portfolio of technologies. We look for deeply skilled individuals who are willing and capable of using their background to adapt to new technologies where necessary.

What are The Musts:
 5+ years of development experience
 Strong analytical thinking abilities
 Excellent oral and written communication skills – both towards customers and internally within the team
 Experience with waterfall and agile project methodologies, use of PM tools (JIRA, HPQC), code repository tools and Dev Ops process
 We are data driven and direct experience with processing and handling large volumes of data will be greatly beneficial
 Ability to understand and process client requirements (definition and creation of epics/stories and supporting product through its life cycle to final release)
 Ability to deliver over the long-term working in a virtual team

 Database Development - Advanced knowledge of minimum 1 of below database engines
o Teradata (focus)
o Oracle
o PostgreSQL
o Microsoft
 Advanced knowledge of PL/ SQL

 Software Development
o Back end (data capture, database, java, spring, rest services, .NET, PHP)
o Front end (javascript, angular, d3 etc)

Knowledge of any Reporting (BI) tools is an advantage:
o Cognos 11+
o MS Tools (SSAS, MSRS, Power BI, Excel)
o Tableau

Infra Administration skills (Linux, Kubernetes) are another advantage
Employee perks, benefits
We want to work with the best of the best so if you have the skills we need, we can provide the lifestyle based on your level of seniority. You can choose to work from home or at our offices (in Prague or Karlovy Vary), because for us it's the delivery that counts.

We pay well, celebrate our successes and will help you be a true professional. What we need are strong IT skills and a commitment to being there and delivering.
Information about the selection process
We're looking for 2 people to join our team of 50 and to help deliver a very strong pipeline of work. Once we review your CV, we'll have the first video interview via Microsoft Teams with PMO, second (technical) video interview with our IT Leads and and if the meeting is successful, there will be last round of the video interview with our CEO. If you are based in Prague, we can arrange a face-to-face meeting as well.
Requirements for the employee
Candidates with education suit the position
University education (Bachelor's degree)
University education (Master's degree)
Language skills
English - Upper intermediate (B2)
Personality requirements and skills
We are focused on delivering, we smile, we don't do politics, and we want the same from you. The right candidate should also be self-driven, ultra-reliable and proactive, committed to his / her project and delivery to the customer. Always.

In all cases we need only self-starters who are also finishers, we want you to take pride in your work and to know that IT has an 'I' for your part and a 'T' for Team. If you want to grow your skills and develop yourself, we'll support you to achieve your goals.

Czech / Slovak language is an advantage.
Advertiser
Brief description of the company
The Information Factory https://www.theifactory.com is a business software solutions provider, working to deliver sharper insights and decision-making power from a company's data. We began life in 2004 as a provider of specialist business intelligence reporting tools. We've built on our understanding of core data, grown steadily and today provide a broad range of business software services to companies in the B2B and B2C sectors.
Company address
The Information Factory
Bvd Pierre DuPong 1B
1430 Luxemburg
Luxembourg

Contact
Contact person: Sarka Zoglauer Sedrlova
E-mail:
send CV