Source-2-Pay Senior Associate with Czech
Litujeme, společnost nabízející danou pracovní pozici ukončila zveřejnění nabídky na stránce.
Děkujeme za pochopení.
Zobrazit podobné nabídky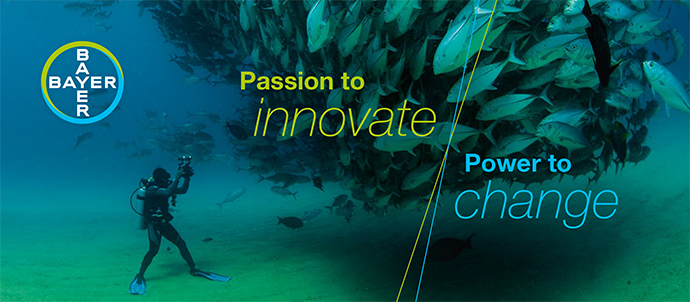 Bayer is a global enterprise with core competencies in the Life Science fields of health care and agriculture. Its products and services are designed to benefit people and improve their quality of life. At the same time, the Group aims to create value through innovation, growth and high earning power. Bayer is committed to the principles of sustainable development and to its social and ethical responsibilities as a corporate citizen. At Bayer you have the opportunity to be part of a culture where we value the passion of our employees to innovate and give them the power to change.
Source-2-Pay Senior Associate with Czech
Main responsibilities:
Responsible for performing complex content management activities and clarifying operational issues;
Timely and accurate processing of complex Source-2-Pay transactions according to process documentation;
Create and maintain master data to ensure a lean procure to pay flow;
Guide business and procurement operations end2end with system and process handling;
Create and maintain system parameters to ensure visibility of content based on system search functionalities;
Create and maintain complex catalog and contract content to enable self-service procurement;
Facilitate information gathering process with category sourcing, category management and respective supplier;
Comply with procurement standards, policies and procedures;
Review and perform controls according to process design;
Contribute to process improvements;
Conduct trainings.
Core competences and skills:
University degree (in Business Administration or Economics as beneficial);
Professional experience (3-5 years) in supply chain management/procurement;
English: fluent in speech and writing;
Czech: good in speech and writing;
Proficiency in MS Office;
Participation in projects / transitions as beneficial;
Ability to lead teleconferences in an international context;
Ability to communicate appropriately depending on the situation to all stakeholders and suppliers;
Communication and presentation competencies;
Dedication and accuracy, motivation and strong organizational skills;
Team work, eager to learn, ability to operate in a highly intercultural environment.
We offer:
Flexible working hours.
Training for a role and opportunity to learn.
Attractive salary and bonuses.
Office in a comfortable business center.
Complex medical care and individual life insurance, sports card.
Good working conditions and comfortable working environment: relax and creativity room.
A room for parents and children.
Note: Candidates should be ready to join the company since the beginning of November.
Send CV to the company