Czech Speaking Debt Collector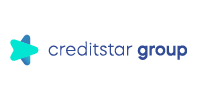 Czech Speaking Debt Collector
Creditstar Czech s.r.o
Neváhejte a pošlete životopis! O práci se ucházejí i kandidáti, kteří nesplňují úplně všechny požadavky.
Place of work
Prague, Czechia
Contract type
plný úvazek
Information about the position
Job description, responsibilities and duties
Your main mission will be to develop and support the efficiency of collection process in the Czech market by communicating with debtors and co-operating with external collection partners. Depending on your location, you will be working from Tallinn or Prague. At the moment the work will be remote, moving forward we also expect you to be willing to work from our office.

Your Responsibilities:

- Managing the collection of overdue debts and pre-collection activities, including but not limited to communication with debtors via different channels, finding suitable debt repayment solutions, and active search of clients with lost contacts (skip tracing);
- Close co-operation with internal teams as well as professional and timely collaboration with external collection partners;
- Preparing and submitting reports in accordance with the established periodicity.
Employee perks, benefits
- Dynamic, challenging, and rewarding work within a rapidly growing international company;
- Talented and diverse team who always has your back;
- Supportive environment where hands-on approach is highly appreciated;
- Regular company events;
- Competitive remuneration package and other perks.
Information about the selection process
Requirements for the employee
Candidates with education suit the position
University education (Bachelor's degree)
Vzdělání v oboru
Bachelor´s degree in business, commerce, finance, or another relevant field.
Language skills
English - Upper intermediate (B2) a Czech - Proficiency (C2)
Other knowledge
MS Office - advanced
Google Services - advanced
Call Centre software - basic
Personality requirements and skills
- Excellent verbal and written communication skills;
- Great time management skills, self-motivation, discipline, and willingness to take responsibility;
- Excellent problem-solving skills, open-mindedness, and desire to develop oneself;
- Willingness to work in shifts.
Advertiser
Brief description of the company
Creditstar Group is a rapidly growing international consumer finance company, headquartered in Tallinn, Estonia and operating in multiple European markets.

At the core, we are a financial technology company that uses automated processes, algorithms and data analysis to make financial instruments easily available to a population of more than 175 million people in our target markets. We are a team of ambitious professionals who value innovation, effective efficiency, high growth, and high performance. For more information on the group, please visit www.creditstar.com.

Our vision is to build and deliver digital banking products of the future. If you want to be part of this, then here is your chance.
Number of employees
100-149 employees
Company address
Contact