Software Engineer Backend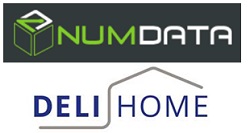 Deli Home supplies constructive and decorative DIY items and professional building materials. Thanks to the combined strength and knowledge of our companies and brands, we hold an important position within the market of our most important product groups: floor & stairs, wood, insect screens, doors and storage. Wood is the link between all these product groups and our further activities; wood is in our DNA!
The Deli Home umbrella includes brands such as CanDo, Bruynzeel, Lundia, Skantrae and Weekamp.
Since last year, Deli Home has acquired several companies including Numdata in the Netherlands and Unicon Creation in Czech Republic to deploy the Digital Carpenter strategy. Unicon Creation is located in Lacnov, Czech Republic, close to our production location for wooden windows, doors and frames. Both IT-companies Numdata and Unicon Creation form one organisation under the name Unicon Creation now and provide software development services for Deli Home. This software comprises an online platform that supplies 2/3D configurators for DIY chains and MES-systems for Made-2-Measure manufacturing at Deli Home owned production plants. The platform heavily interacts with other transactional systems like ERP, WMS and e-commerce-solutions.
The corporate values of Deli Home and Unicon Creation are "Open, Reliable, Passionate and Enterprising".
In connection with expansion of activities Unicon Creation is looking for an experienced
Software Engineer Backend
We have ambitious plans to expand and broaden our platform in the coming years. That is why we need reinforcement in our international team of software developers that operates autonomously as much as possible. Our future colleague will work within a SCRUM team.
As a backend developer you will develop business logic within our server applications (web application, web service, application, service).
You work together with front-end developers to unlock features in the front-end applications.
As a full stack developer you are also involved in data management, databases, scalability issues and cloud solutions.
You are involved in all phases of the development life cycle from design to deployment (devops).
You work together with software architects, external IT providers and subject matter experts of the business units.
You will be guided and supported in your introduction and personal development by experienced teammates with, among other things, in-depth domain knowledge and experience in deploying a wide range of applications. Of course the teammates are also very interested in your experience and fresh views.
You have a College or University background in computer science or related field.
In-depth knowledge of web applications, Java, SQL databases and virtualization. Systems like Docker and Kubernetes should be familiar territory or that you have already experimented with.
You know what it takes to write maintainable and testable code and have experience in continuous integration and deployment (CI / CD)
Good knowledge of the English language. We usually work together with business units and colleagues from the Netherlands where the working language is English.
You work in a modern and flexible (and friendly?) environment in close contact with users of the systems you develop. That also means that you sometimes go out and visit dealers and consumers. But also that you are in factories (eg in the Netherlands, the Czech Republic, Poland) that are controlled with our MES system.
We have an onboarding program to ensure that your colleagues and you, quickly become familiar with each other and that the team spirit is strengthened.
Our Technology Stack:
Java
ROM (DSL)
Apache/Tomcat
Linux
MariaDB
Haproxy
We offer:
25 days of holiday + 3 sick days
Possibility to work from home (1 x a week) – after trial period
Lunch allowance
New attractive offices in the center of Zlin
Travel compensation (who lives outside Zlin)
Insurance allowance
Free time activities allowance.
Flexible working time.
Application
If you need additional information about the company or the job, please contact Frank Schepers, Managing Director of Numdata in the Netherlands (+31 6 53 28 49 46). Please send in your application with a motivation letter and Curriculum Vitae in English to our online application page.
Acquisition in response to this vacancy is not appreciated.
Send CV to the company