Systems Engineer (m/f/d) Guided Missiles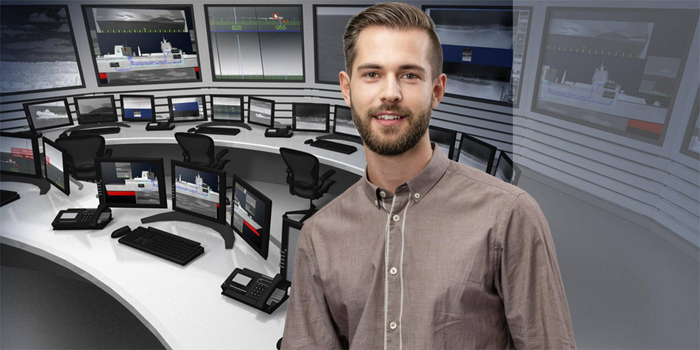 "IT'S MY JOB TO PROVIDE RELIABLE HIGH TECHNOLOGY."
Martin Link, Development Engineer, is responsible for cryogenic cooling systems at Diehl Defence in Germany.
AT DIEHL: THE FUTURE IS IN YOUR HANDS!
Over 17,000 employees in our five corporate divisions Metals, Controls, Defence, Aviation and Metering are working on the technologies of today and tomorrow. Diehl Defence is a reliable partner of international armed forces and a leading supplier of defense systems across the globe. Apply to Diehl and discover fascinating technologies and a unique company tradition of stability and trust.
For our site Diehl Defence GmbH in Überlingen, Lake Constance / Germany, we are looking for a:
Systems Engineer (m/f/d) Guided Missiles
This is how you contribute to the success of our customers and our company:
As a systems engineer(m/f/d), you will work with an interdisciplinary team of internal and external specialists developing solutions to challenges at the edge of what is technically and physically feasible, in order to provide our customers with the best-performing guided missiles on the market and ensure superior efficacy for them. You will take responsibility for the success of our systems throughout the entire product life cycle, from the initial concept to discontinuation.
In coordination with the customer and in-house stakeholders, you will develop and evaluate system concepts according to customer-specific needs and requirements as well as considering the reuse of existing systems.
You are the driving force in the team for solving interdisciplinary problems. Your broad knowledge enables you to moderate the discussion between the contributing units and to conceive and select suitable solutions.
In particular, you are responsible for the elicitation, analysis and management of requirements for the system under development and for the development of strategies for system verification as well as for the development of the system architecture.
In highly dynamic project environments, you create structure and thereby enable the team to realise complicated and complex systems successfully.
You will take on technical leadership and will plan, manage, and evaluate internal and external work.
In addition, you will support communications with the customer and supervise subcontractors and partners.
What you bring into our team:
Your degree in engineering, science or a related field, e.g. aerospace engineering, electrical engineering, physics or computer science, is a good prerequisite for your success with us.
You convince us with relevant professional experience in the definition and realisation of complicated to complex technical systems and ideally already have experience in leading development teams.
You are familiar with systems engineering methods and tools and have experience in database-driven requirements engineering, verification planning and management as well as model-based systems engineering approaches and architecture modelling using SysML and architecture frameworks such as NAF or DoDAF.
You enjoy interdisciplinary work and are able to think in complex systems and abstract contexts.
In addition, you enjoy working in a team, have a good command of written and spoken English, and are willing to apply this in an international environment. Ideally, you write and speak German, too, or have the willingness to learn German and to improve your language skills rapidly.
We offer you enough room to develop your full potential and to pursue your career development wishes, because at Diehl you are part of a worldwide operating group of companies.
Interested? Develop the leading technology of tomorrow, together with us. Apply now!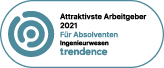 Apply now
Diehl Defence GmbH & Co. KG
Ms. Sarah Stengele-Prüser
Phone: +49 7551 89-2301

Send CV to the company