Inspiring Leader for Risk at Erste Digital (all genders)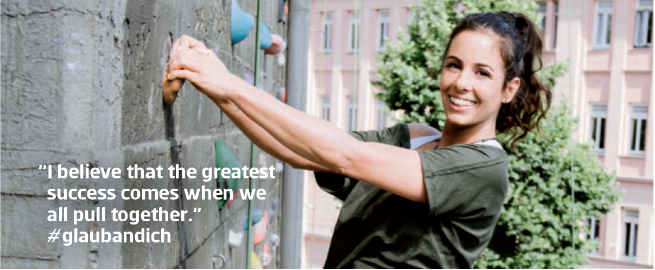 s IT Solutions Austria and EG IT INT become: Erste Digital
The future of banking is digital and IT is key for this transformation. Erste Digital is the digital enabler driving innovative IT solutions for CEE's leading banking group, Erste Group. We bring Business and IT #strongertogether, creating the future instead of just waiting for it to happen.
Inspiring Leader for Risk at Erste Digital (all genders)
The Risk Division is IT partner to the risk business areas in Erste Holding, EBOe and CEE. We provide risk solutions for operative bank processes for all customer segments as well as for risk steering and reporting. In close cooperation with business we define long-term strategies and architecture, and deliver end-to-end responsibility for the whole software product life cycle.
YOUR MISSION AT ERSTE DIGITAL:
You drive the modernization of our IT risk application portfolio which supports strategic initiatives such as Digital Lending, Financial Health, Compliance Screening and Customer Monitoring
Together with other teams in Erste Digital you develop and integrate risk solutions for market risk, credit risk and compliance processes. You are strongly cooperating with Data Division as the main partner for analytical and reporting features
Collaboration is king, so you strengthen the partnership with risk and IT from all Erste countries/entities
You team-up with business and transform the organization towards digital and agile ways of working
The cooperation with infrastructure teams – among others - offer opportunities to continuously optimize internal processes and IT cost structure in order to meet the efficiency targets
YOU CHECK THESE BOXES:
You have at least 3-6 years of experience in leading others by your positive attitude and solution-oriented approach
You have a solid background in steering IT (development) units ideally in the risk and banking area, combined with experience in working with and for international customers/units
You empower your team: You promote team responsibility and can create a framework where teams have autonomy and feel accountable for their results, constantly enabling talents to develop further
You show a strong heart and convince others using 360° communication: High level of social competence and empathy in managing your stakeholders
You believe in change: Your self-confidence is based on your profound knowledge and experience. You remain curious to learn new things and you can guide your team during transformation processes
You can helicopter your view: You take strategic decisions with a strong attitude and proactively shape the vision for your area
Fluency in English; German or any CEE language is a plus
Ask yourself honestly: Does this sound like you? If so, please read on.
WHY YOU WILL LIKE US:
You work for one of the most prestigious brands in the country at the internationally awarded Erste HQ in Vienna, with an ambitious multi-national team and cooperate with colleagues across borders
You have a central role in developing Erste Digital's strategic agenda and the digital future of Erste Group
Access to state-of-the-art tech tools to make your work effective and enjoyable
Diverse teams: Erste Group considers the diversity of its employees as key to innovation and success. As employer we are proud to offer everyone equal chances, irrespective of age, skin colour, religious belief, gender, sexual orientation or origin. We aim at an increased share of women in management positions. Therefore, we particularly encourage women to apply
We guarantee a competitive and performance-related salary dependent on your professional and personal qualifications. We have the IT collective agreement in place, but offer you for this position a minimum of 90.000,- EUR gross per year
If you've got this far…
… it seems we have your interest. If you think you are a fit for this position, please get in touch with us, we'd love to catch up
#believeinyourself
Degree of Employment: Full-Time
Primary Location: Vienna
Send CV to the company