Lawyer in the Legal Research Service of the Boards of Appeal
Litujeme, společnost nabízející danou pracovní pozici ukončila zveřejnění nabídky na stránce.
Děkujeme za pochopení.
Zobrazit podobné nabídky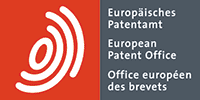 Lawyer in the Legal Research Service of the Boards of Appeal
European Patent Office
Place of work
Munich, Germany
Wage (gross)
From 5 882 EUR/month
Information about the position
Job description, responsibilities and duties
Your main responsibilities
• Drafting reports and studies for the BoA and the President of the BoA on legal questions, in particular concerning civil procedure and patent law
• Analysing and reporting on the case law of the BoA as well as patent-related decisions handed down by national courts in the EPC contracting states
• Preparing patent-law-related publications in English, French and German
• Supporting the President of the BoA and the Director of Legal Research and Administration on legal issues
• Giving lectures for internal and external training purposes
Information about the selection process
Interested in this position?
We are happy to get in touch with you! You can send your application by using the "Apply" button.

Process and timeline
The successful candidate will be selected on the basis of qualifications and relevant experience, supplemented as appropriate by interviews, tests and/or a personality questionnaire. It is intended to hold the interviews in week 14, in Munich.

* after deduction of EPO internal tax and before deduction of staff contributions to the social-security and pension schemes. The salary range depends on experience.

To foster gender diversity, EPO encourages applications from women.

The EPO is an equal opportunities employer and supports workforce diversity as a signatory to the Diversity Charter (Charta der Vielfalt) since 2010. All applications for vacant positions will be welcomed and considered on the professional merits of the applicant against the role profile for the position regardless of nationality, ethnic origin, gender, sexual orientation, marital status, disability, parental responsibilities, age, religion or belief.
Requirements for the employee
Candidates with education suit the position
University education (Master's degree)
Language skills
English - Upper intermediate (B2)
Personality requirements and skills
What we expect from you
• Completed advanced university degree in law
• Excellent legal research, analysis and drafting skills
• Interest or knowledge in the field of industrial property, ideally patent law
• Very good communication skills (oral and written)
• Excellent knowledge of English (preferably native speaker or full professional/bilingual proficiency)
• Very good practical IT skills, especially in using electronic search tools
• A highly service-oriented approach
• A systematic, results-oriented approach and a sense of initiative
• Experience of working in an international environment

Your qualifications
• Diploma of completed studies at master's level or – in exceptional cases – equivalent professional experience
• Generally, an excellent knowledge (at least C1) of one official language (English, French or German) and ability to understand the other two. In exceptional cases, excellent knowledge (at least C1) of one official language and working knowledge (at least B2) of another. In such cases, the willingness to learn the third language and to reach level B2 within a set time frame would be required.
• Citizenship of one of the member states of the European Patent Organisation
Advertiser
Brief description of the company
About the EPO

The European Patent Office

With almost 7 000 employees, the European Patent Office (EPO) is one of the largest public service institutions in Europe. Its headquarters are in Munich and it also has offices in Berlin, Brussels, The Hague and Vienna. The EPO was founded with the aim of strengthening co-operation on patents in Europe. Through the EPO's centralised patent granting procedure, inventors are able to obtain high-quality patent protection in up to 44 countries, covering a market of some 700 million people. The EPO is also the world's leading authority in patent information and patent searching.

In 2018, the EPO received over 174 000 patent applications and granted over 127 000 patents. Its free online patent database, Espacenet, contains more than 100 million technical documents from 100 countries, and its free neural machine translation service, Patent Translate, provides instant, high-quality translation in 32 languages, including Chinese, Japanese, Korean and Russian.
Company address