Technical Business Analyst and Tester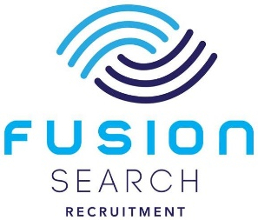 Technical Business Analyst and Tester
Ref: PDATCZ01
Our client is a dynamic and high growth fintech that is now a global market leader. Due to incredible and continued success they are looking to recruit Technical Business Analysts, with manual testing experience to join their highly successful technology team. Even though the office is in Brno, this role will be remote even post COVID. Please note that previous financial services/banking industry experience is absolutely essential!
Technical Business Analysts have full responsibility for the business and functional solution design, technical analysis of platform capabilities, business processes analysis and end to end testing (including supporting client UAT).
Working both independently and within a client aligned team, you will examine existing IT systems and business models, analyse requirements (both business and technical) and translate these into user stories and core functionality documentation
The Day-to-Day?
Analysis:
Develop and maintain a deep knowledge of the platform functionality and business processes related to their nominated functional area.
Educate and prepare customers (external and internal) on core platform functionality.
Working closely with our customer on site to develop solutions and testing these solutions to meet business and technical requirements.
Test Design & Preparation:
Review/analyse business requirements to ensure they are quantifiable and testable.
Write/Produce artefacts to support testing activities such as Test Designs, Test Matrices, Test Cases, Test Procedures, Test Scripts and Behavioural Models.
Test Execution:
Perform structured and context-driven (formal /ad-hoc) system, system integration and regression testing as required.
Use internal defect tracking and test case management system(s) to document test cases, record defects and record test case execution results.
Raise and re-test defects.
Experience Required:
Excellent business analysis skills (technical/functional docs, user cases, requirements gathering etc.)
Strong manual testing experience (regression/black box etc.) within a financial services/platform environment
Excellent client facing, consultative delivery skills and experience
Independent, self-directing and delivery focused working style
Strong analytical thinking and commercial awareness
Intermediate testing software skills essential (SQL/Jira is desirable)
Excellent organisational, administration and time management skills
Degree educated
Good communication skills, confident in dealing with internal and external clients.
This is an excellent opportunity for an experienced Technical Business Analyst to work for an industry leading, dynamic and forward-thinking organization, offering excellent progression and development opportunities.
If you feel that you have the necessary skills and experience to succeed in the role Technical Business Analyst and Tester, then please apply now for immediate consideration.
Salary:
800 000 - 1 000 000 CZK (per annum)
Send CV to the company