Можливість для людей з України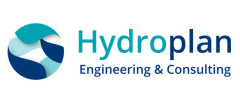 Dam Engineer
Hydroplan UK
Place of work
Czech Republic, Great Britain, Ireland (The job requires travelling)
Wage (gross)
From 87 000 Kč/month
Competitive Salary and 3.5% performance bonus
Information about the position
Job description, responsibilities and duties
• Lead projects within a framework of water industry, dam engineering and hydropower within the UK and internationally.
• Lead the delivery of dams and hydropower projects on budget and to agreed deadlines.
• Provide technical direction to project teams, including studies, design, performance monitoring for all types of dams and hydraulic structures.
• Build relationships within the industry and wider our clients Waterpower and Dams community.
• Assist in business development, bid preparation and securing a sustainable pipeline of work.
• Use appropriate software to provide advice, solutions and successful outcomes for our clients.
• Maintain up to date technical knowledge and CPD relevant to the role.
• Provide guidance and mentoring to less experienced members within the team
• Complete all work in line with our Clients' Core Values and in accordance with their Quality Systems and Project Quality Procedures
• Our team delivers projects within the UK and overseas and the successful applicant would need to travel in this role.
Employee perks, benefits
As well as a competitive salary, we offer:-
• Competitive Salary Ck 1,300,000 for right candidate plus performance based bonus approx. 3.5%
• The opportunity to be part of a team which delivers projects rather than just studies them
• The opportunity to help develop the business in the UK and internationally
• Mentoring with a route to become a member of the All Reservoir Panel for the right candidate
Information about the selection process
Please send your CV with a covering letter to Mrs. Audrey Jones
Requirements for the employee
Candidates with education suit the position
University education (Bachelor's degree)
University education (Master's degree)
Educational Specialization
hydraulic and /or geotechnical engineering
Language skills
English - Advanced (C1)
Other knowledge
Microsoft Office - Advanced
Experience in the position/sector
10
Number of years of experience
10
Personality requirements and skills
• A formal engineering qualification (Bachelors Degree, Masters)
• Ideally, a Chartered Engineer with experience in the fields of dam and reservoir engineering.
• Strong technical experience in hydraulic and /or geotechnical engineering as applied to the management and design of dams and reservoirs and their associated hydraulic structures, with knowledge of relevant codes, standards and guidance documents, and an appreciation of current developments.
• Track record of delivery of successful projects and the ability to support winning tenders.
• Ability to identify and employ innovation and leading-edge technologies to meet client needs.
• Willingness to travel and a valid driving licence.
• Work as part of a team to suggest improvements which will benefit our clients.
• Strong quantitative, client focused writing, communication and analytical skills
• High proficiency in MS office applications, include Word, PowerPoint and Excel as well as a knowledge of AutoCAD or similar
• Able to work within a dynamic environment with good attention to detail
• Able to work to tight deadlines and self-manage priorities against multiple tasks
• Some weekend work may be required from time to time
• Able to communicate externally in a clear English language and in an approachable manner
Advertiser
Brief description of the company
Hydroplan is a leading engineering consultancy and we are one of the leading designers with project management of small weirs and dams in the UK. Our typical projects range from feasibility studies and asset inspections, remediation of existing dams and reservoirs, design of new dams for water supply and hydropower, reservoir inspections and associated studies and studies and design of hydropower projects
Number of employees
25-49 employees
Contact
ID:
4495930
Datum zveřejnění:
6.1.2023
2023-01-06
lokalita: Czech Republic, Great Britain, Ireland (The job requires travelling) Pozice: Civil Engineer Společnost: Hydroplan UK
Spodní hranice mzdy (brutto):
87 000 Kč/month