Artistic Director (m/f/d)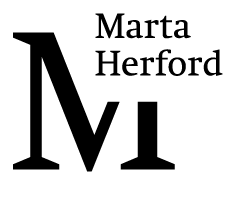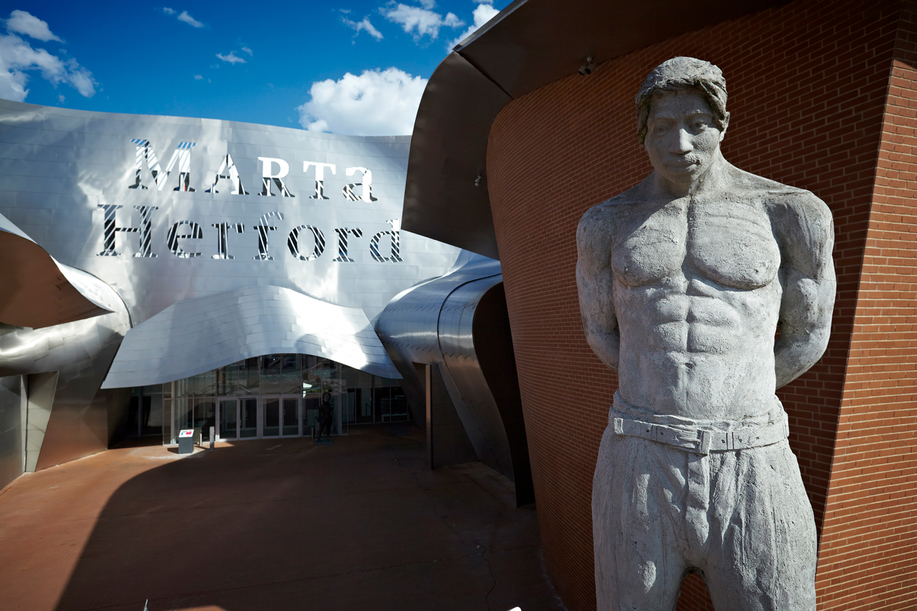 Marta Herford
sets standards. Innovative and forward-looking, it's a place where know­ledge, thin­king and creati­vity are com­bined with a zest for life. This is where questions about the pre­sent meet ideas for tomorrow. As a museum of contem­porary art with an inter­national out­look focu­sing on archi­tecture and design, its dedi­cation to art revol­ves around exhi­bitions, out­reach acti­vities and art edu­cation. The unique spatial expe­rience of the sensational buil­ding designed by Frank Gehry acts as a challenge for a diverse programme. Marta Herford is curious and inven­tive, thinks outside the box, and is always on the lookout for the unique.
To further develop Marta's profile, we are seeking to fill the position of a dedicated and motivated
Artistic Director (m/f/d)
to manage Marta Herford gGmbH as of January 1, 2022.
We are looking for a visionary, creative and charis­matic per­son who, due to their pre­vious cura­torial and organi­zational expe­rience as well as their domestic and inter­national net­work, is able to main­tain and ele­vate Marta's already high artistic level and posi­tive visitor develop­ment. Marta Herford is to be posi­tioned as an inno­vative place where people can meet and share ideas, as a place of openness and dive­rsity that constant­ly opens new horizons, and as a source of stimu­lation for the region as well as inter­nationally. Marta's regional commit­ment is just as impor­tant as its inte­gration within a national and inter­national context as well as lively dialogue with other cultural and edu­cational insti­tutions.
Your responsibilities:
Shaping the future direction of the museum, espe­cially through the stee­ring and concep­tion of natio­nally and inter­nationally top-class tempo­rary exhi­bitions in active dialogue with contem­porary artists; responsi­bility for the super­vision and further develop­ment of the Marta Collection
Devising innovative concepts for out­reach and audience acqui­sition in order to guide Marta Herford's future develop­ment with fresh impetus
Coordinating, managing, organizing and suppor­ting all related acti­vities, inclu­ding the acqui­sition of exter­nal funding
Reinforcing networking with the urban society, the region, and the other cultu­ral offe­rings in the area
Initiating and supporting inno­vative projects in the field of edu­cation and outreach
Close cooperation with share­holders, the friends' and supporters' asso­ciation, sponsors and fun­ding bodies, etc.
Smooth, supportive cooperation with the commer­cial manage­ment depart­ment; jointly running Marta Herford by heading a team of up to 40 employees
Qualifications:
University degree in art history, art stu­dies or similar
Experience managing a promi­nent museum with indepen­dently curated exhi­bitions
Leadership com­petence and manage­ment expe­rience in the organi­zational and economic depart­ment of a museum or exhi­bition venue
First-rate know­ledge of the current art scene and a broad, reliable net­work of domestic and inter­national con­tacts; exten­sive expe­rience wor­king with profes­sional artists and cultu­ral wor­kers; ex­perience dealing with share­holders, sponsors, funding insti­tutions and volun­teers.
In addition, we expect:
Sound knowledge of the financing of pro­jects through exter­nal fun­ding from spon­sors, pub­lic fun­ding bodies etc.
Experience in committee work of pub­lic com­panies
A high degree of dedi­cation, ini­tiative, flexi­bility and commitment
Internal and external communi­cation skills as well as nego­tiation abi­lities com­bined with high social com­petence
Digital competence including an under­standing of poten­tials and limi­tations
If necessary, a willingness to acquire good German language skills within one year of taking up the post
Knowledge of foreign languages and familiarity with com­monly used IT programs
Residence in the region
The successful candidate can look forward to:
An extraordinary, varied and challen­ging posi­tion in a unique insti­tution for an ini­tial period of five years with the possi­bility of exten­sion
Implementing your own ideas and new concepts in liaison with the share­holders
Collaboration with a moti­vated, experienced team; very good wor­king atmos­phere
If you have any questions or would like additional information, please call the chairman of the shareholders' meeting of Marta Herford gGmbH, Mayor Tim Kähler (phone: +49 5221 189 228).
Please send your application in German (comprising a cover letter explaining your interest in this position, and your résumé (both in German), certificates and references, and other relevant documents, as well as your earliest starting date, salary expectations, and the contact details of three referees) in a single PDF file no larger than 5MB by email addressed to the chairman of the shareholders' meeting of Marta Herford gGmbH, Mayor Tim Kähler.
[email protected].
The closing date for applications is August 31, 2021.
All applications will be evaluated solely on the basis of applicants' professional qualifications. Skills will be considered regardless of ethnic origin, skin colour, religion, gender, sexual identity, nationality, disability or age.
Send CV to the company