Financial Modeler CEMA – Go Direct Projects ( flexible location)
Litujeme, společnost nabízející danou pracovní pozici ukončila zveřejnění nabídky na stránce.
Děkujeme za pochopení.
Zobrazit podobné nabídky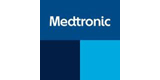 Financial Modeler CEMA – Go Direct Projects ( flexible location)
ABOUT MEDTRONIC
Together, we can change healthcare worldwide. At Medtronic, we push the limits of what technology, therapies and services can do to help alleviate pain, restore health and extend life.
We challenge ourselves and each other to make tomorrow better than yesterday. It is what makes this an exciting and rewarding place to be.
We want to accelerate and advance our ability to create meaningful innovations - but we will only succeed with the right people on our team.
Let's work together to address universal healthcare needs and improve patients' lives. Help us shape the future.
Whatever your specialty or ambitions, you can make a difference at Medtronic - both in the lives of others and your career. Join us in our commitment to take healthcare Further, Together.
A DAY IN LIFE
We offer you a position where you can demonstrate your analytical skills within a vibrant environment that provides a platform for you to use your experience to deliver our business objectives. You will:
The key responsibilities of this role include collaborating with OU Finance partners, regional OUs, supply chain, and other stakeholders to understand financial drivers and provide financial visibility to Deal Management and Business transformation leads to influence decision making and drive business results.
Responsible for analytical modeling of closed go direct deals to identify key learnings
Perform financial modeling, planning and analysis of go direct initiatives in CEMA
Complete monthly financial reporting, analyzing results, identifying issues, and explaining trends and variances to plan and forecast; providing insights to business partners and other stakeholders that helps draw connections to drive action and business results.
Identify areas of risks and opportunities.
Actively engages with business partners to understand financial drivers and achieve key metrics.
Consultant to various team members and a thought partner on complex business issues and analytical opportunities across operating units and functions that enable better decision making
Bring a mindset of continuous improvement to all aspects of the job, including recurring processes and stand-alone projects.
Always familiarize on the latest financial modeling tools, financial requirements, reporting schedules and help alignment among stakeholders including Country/function leaders.
MUST HAVES
Bachelor's degree in Economics, Finance, Accounting or Business Administration.
Minimum of 6-7 years' professional finance experience positions in finance, gained in an international environment or in multi-national companies.
Excellent FP&A, solid accounting and finance foundation with demonstrated financial modeling like budgeting, forecasting, pricing and/or cost analysis experience.
Strong proficiency in Excel.
IT proficiency - Microsoft Office Excel, and Powerpoint.
Problem solving, solution finding and decision making oriented; the candidate has to master navigating through a complex matrix environment with multi-cultural & multi-functional components.
An entrepreneurial / proactive approach is required to design new concepts / processes and successfully drive internal buy-in from all levels of the organization.
Excellent analytical and strategic skills and ability to translate analytics into meaningful messages for stakeholders.
Ability to drive impactful transformations with ownership of projects and ability to work with various levels of management.
Strong organization skills and ability to manage multiple priorities under pressure with high degree of initiative and self-motivation; drive for continuous improvement with high level of intellectual curiosity, integrity, self-confidence and accountability.
Team player, who can work in a fast paced environment, copes with deadlines and manages simultaneously several tasks and maintains a positive and enthusiastic attitude.
Excellent communication and networking with internal and external partners in English.
NICE TO HAVE
Relevant auditing experience from Big4 companies.
Previous M&A modelling experince .
CAREERS THAT CHANGE LIVES
We offer you a position where as a Finacial Modeler Cema, you will demonstrate quality in all actions within our SPPS (Strategic Partnership & Patient Solutions) team that represents the innovative playing ground to breaking borders and differentiated service levels. With the team, you will introduce, set, manage and co-ordinate business models and market channels solutions roll out across the sub-regions.
SPPS (Strategic Partnership & Patient Solutions) has a unified vision to enhance and accelerate Medtronic business model and channels to optimize market access across CEMA. This vision is accomplished through focused initiatives that enhance our access to patients, transform our business models and improve channel partners' performance, via leveraging simplified, streamlined and agile processes. The Go-Direct Strategy unit will contribute to the region's growth vision by acting as a strategic partner to commercial teams through exploring and recommending channel transformation opportunities, owning the end-to-end process and ensuring adequate planning and execution of new go-direct and conversion projects.
In return, we will provide you with world-class training, development opportunities and the opportunity to work in a varied and challenging role. Our offer package will include a competitive salary and other great benefits.
For this role, you will be responsible for Prague ( flexible across CEE).
Send CV to the company