Sales Representative - Peripheral Vascular
Litujeme, společnost nabízející danou pracovní pozici ukončila zveřejnění nabídky na stránce.
Děkujeme za pochopení.
Zobrazit podobné nabídky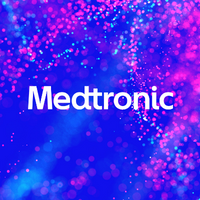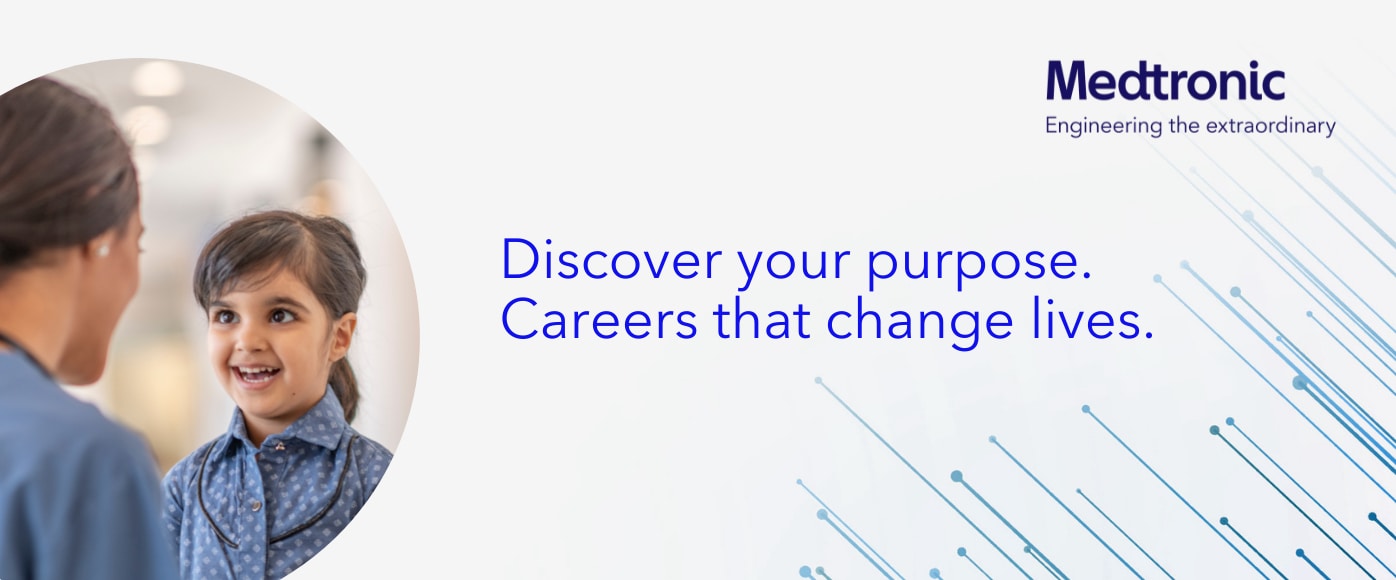 Sales Representative - Peripheral Vascular
ABOUT MEDTRONIC
Bold thinking. Bolder actions.
We are Medtronic.
We lead global healthcare technology and boldly attack the most challenging health problems facing humanity by searching out and finding solutions. Our Mission — to alleviate pain, restore health, and extend life — unites a global team of 90,000+ passionate people. Powered by our diverse knowledge, insatiable curiosity, and desire to help all those who need it, we deliver innovative technologies that transform the lives of two people every second, every hour, every day. Expect more from us as we empower insight-driven care, experiences that put people first, and better outcomes for our world.
In everything we do, we are
engineering the extraordinary.
Careers that Change Lives
Medtronic is working to improve how healthcare addresses the needs of more people, in more ways and in more places around the world. As one company, we can accelerate and advance our ability to create meaningful innovations - but we will only succeed with the right people on our team. This is the ideal opportunity to join and be part of our commitment to the health of others.
As a Sales Representative – Peripheral Vascular, you will manage sales, marketing and educational activities at territory level to develop business to ensure results in line with annual business plan and in agreement with the Sales Supervisor. Another interesting area will include coordination of marketing plans and provision of support to business and sales manager with marketing projects in the assigned area.
A Day in the Life
Define and implement sales activities in the assigned area to ensure business results
Develop and define the country business plan with the Sales Supervisor
Efficiently manage investments and expenses
Analyze prices trend for products and discuss and implement special prices in the area
Manage marketing projects for product lines. This may involve pricing analysis, marketing communications, project scheduling, clinical updates, inventory analysis
Interface with customers in answering questions and solving problems regarding product/marketing issues. Maintain, build and create relationships with customers, actively look for new business opportunities
Report on results, market trends, problems, opportunities, and special projects to the Sales Supervisor
Must Haves
Fluent English and Czech language
Proven record of medical device sales experience, demonstrable success in previous employment indicating high level of sales performance
Selling and marketing skills, strong interpersonal skills
Ability to plan, organize, monitor, and execute projects within budget on schedule
Ability to communicate to various levels of management and customers, knowledge of health care system requirements
Potential to absorb complex technical product knowledge
Strong ability to persuade, explain and advise
Nice to Have
Experience in the field of interventional radiology is an advantage
We Offer
We offer a competitive salary and benefits package to all our employees:
Flexible working environment
Annual Incentive Plan % depending on company results
Pension scheme and group discount on healthcare insurance
Training possibilities via Cornerstone/Harvard Manage Monitor/GetAbstract
Employee Assistance Program and Recognize! (our global recognition program)
Your Answer
Is this the position you were waiting for? Then please apply directly via the apply button!
Send CV to the company