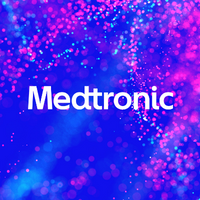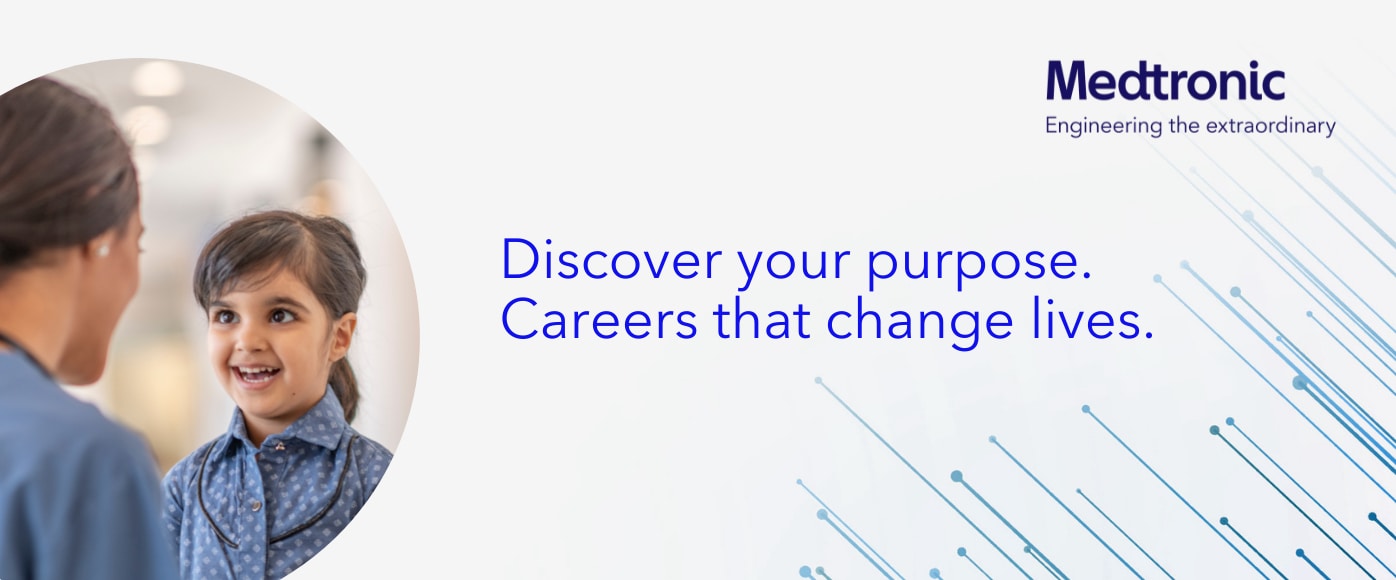 Administrative Assistant
ABOUT MEDTRONIC
Bold thinking. Bolder actions.
We are Medtronic.
We lead global healthcare technology and boldly attack the most challenging health problems facing humanity by searching out and finding solutions. Our Mission — to alleviate pain, restore health, and extend life — unites a global team of 90,000+ passionate people. Powered by our diverse knowledge, insatiable curiosity, and desire to help all those who need it, we deliver innovative technologies that transform the lives of two people every second, every hour, every day.
When joining Medtronic, you'll become part of a company that is recognised as a Top Employer for 2022 in multiple countries throughout Europe. Every day we strive to engineer the extraordinary all the while delivering excellent employee experiences and practices benefitting you and your career. Read more about Top Employers:
https://www.top-employers.com/en/certified-top-employers-search/
Expect more from us as we empower insight-driven care, experiences that put people first, and better outcomes for our world.
In everything we do, we are
engineering the extraordinary.
Careers that Change Lives
To be successful in this role, you need to have affinity with administrative tasks, work accurately and like to work structured. You are a distinct team player, who's able to build relationships with colleagues. Managing several tasks, priorities, and projects at once pose no problem for you and you can work well under pressure. You have outstanding communication skills and can write, read, and speak German and English. These skills enable you to drive improvements and tackle possible resistance.
In this role you will support the regional business director of the GIGA region (Germany, Switzerland, Austria, Greece, and Israel) and contribute by independently performing complex and diverse administrative duties. Daily activities may include interaction with high-level contacts and exposure to sensitive information requiring considerable use of tact, diplomacy, discretion, and judgment. Would you like to work for a rapidly growing international healthcare company? If you are open to challenges, passionate, reliable, flexible and a team player – join us!
Location: Czech Republic, Poland, Slovakia (remote work)
A Day in the Life
As a member of the leadership team of the Aortic team, you will support the Regional Business Director, Sales and Marketing Managers in the daily tasks and processes. You will also take a pro-active role in coordinating the programs that are executed in the different countries and clusters to improve synergy and effectiveness.
Furthermore, you will be responsible for handling of agreements between Medtronic and customers and process agreements between Medtronic and Healthcare professionals in a designed for Medtronic application (Electronic Compliance and Agreements Tracking System - eCats).
You will create visual presentations to be used for product/project reviews, vendor meetings, and customer meetings based on information and instruction received. You will as well coordinate meetings including travel, location, catering, etc.
You will perform various administrative duties including Internet/Intranet research, facilities coordination, setting up new hires, setting up files, ordering supplies and equipment and distributing mail.
You will act as an information resource on standard Medtronic policies, quality, and regulatory procedures to ensure and drive quality results.
You will support the marketing managers in their budget plan to actual expenditures and resolve discrepancies. Participates in the financial target and budget forecasting process.
You will apply knowledge of business priorities and company organization when assisting in the development, implementation and monitoring of internal operating systems and procedures.
You will conduct special projects as directed and provide project support to a functional group or business process and interact with peers, upper management, vendors, clients, and customers on a frequent basis.
Must Haves
3 years of administrative experience and training
Proficiency in verbal and written English and German
Strong communication and organizational skills
Microsoft Office
Positive mindset and personality
Nice to Haves
Intermediate/Advanced knowledge of word processing, spreadsheet, database, and graphics presentation applications
Electronic meeting/calendar coordination
Travel planning
Budget/cost center management
Project management/coordination
Telephone techniques and etiquette
Comfortable with digital marketing
Works well under pressure in a dynamic environment
Tactful, exercises independent judgment and discretion – professional presentation
We Offer
We offer a competitive salary and benefits package to all our employees:
Flexible working environment
Annual Incentive Plan % depending on company results
Pension scheme and group discount on healthcare insurances
Training possibilities via Cornerstone/Harvard Manage Monitor/Skills Lab
Employee Assistance Program and Recognize! (our global recognition program)
Your Answer
Is this the position you were waiting for? Then please apply directly via the apply button!
Send CV to the company