General Manager (m/f) Czech Republic and Slovakia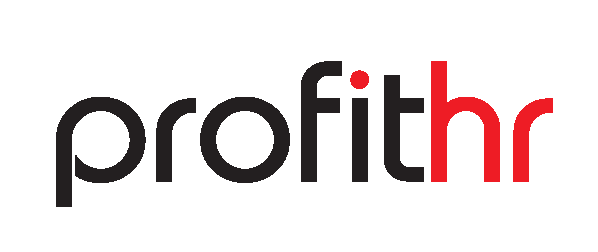 Executive Search ● Permanent Placement ● Personal Consulting ● Workshops & Trainings● Audits & Outsourcing
PROFIT HR (Certificate 8985) is a HR services platform. We are continuously looking for specialists in various business areas who are professionals in their industry. WE ARE NOT SEARCHING. WE ARE FINDING. Our database of specialists is being built on a regular basis. We work only with professionals on both sides - companies and candidates. Our clients are companies operating and developing in an international environment.
For our client, a polish distributor and producer of sport equipment, we are currently looking for candidate for the position of:
GENERAL MANAGER (M/F) Czech Republic and Slovakia
Region/ Workplace: Home Office or Office in Frydek Mistek
Reference Number: GM/S/LLE
JOB DESCRIPTION:
Preparation and implementation of company business und price strategy,
Set up of sales strategies and monthly sales plans,
Representation of the company in negotiations with business partners,
Management, cooperation, coordination and control over the performance of Sales, Relationship, Marketing, Product Manager's and Customer Service Personnel's,
Representation of the company at meetings with the parent company's management in Poland and creating strategic and operational tasks together with the Polish counterparty,
Fostering of marketing activities in the company (modification of e-commerce, creative search and recommending appropriate ways to support sales),
Co-preparation of the company's financial plan and its control,
Execution of the company's strategy on the local market,
Analysis and adaptation of the global strategy to the local market,
Very good sales planning in a half a year intervals,
Analytical thinking,
Creating a long-term brand recognition combined with short-term goals achievement.
REQUIREMENTS:
Work experience in a similar position,
Change Agent,
High digital knowledge,
Ability to significantly boost the scale of the business,
High availability and mobility connected with business trips,
Proficiency in English and Czech, German will be a significant advantage,
Experience in sales of the sport equipment or stationery or similar industries are welcome,
High management skills,
Focus on the outcome and achievement of the goals set,
High analytical and organizational skills,
Ambition and willingness to develop the company in other countries.
WE OFFER:
Contract of employment or B2B
Work in an international company with an established position on foreign markets and a growing, stable position on the Polish market,
Attractive remuneration - basis and commission on achieving goals,
Work tools,
Opportunity to develop and responsibility for new European markets,
Participation in the creation of new structures and development of the company in Czech Republic and Slovakia.
Salary: around 87 205 CZK gross per month plus about approx. 58 137 CZK gross bonus for the beginning.
If you are interested, please send the application by clicking the application button, submitting your CV in English with Reference number including CONSENT.
Send CV to the company