SOC security analyst/specialist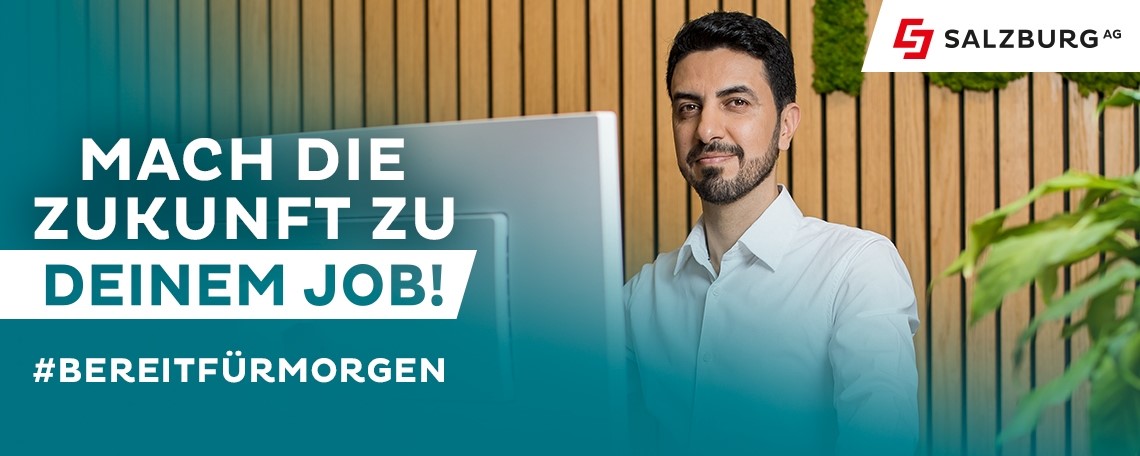 Start with us as a SOC security analyst/specialist
and take part in the free German course at Salzburg AG!
The future has a home: working in the Salzburg AG team. At one of the country's most innovative and exciting companies. Brilliant prospects open up here: because here, SOC security analysts/specialists have the opportunity to actively shape the future of Salzburg 365 days a year from the very outset.
1. Scope of duties
Design, implementation, management and optimisation of analysis systems (SIEM, anomaly detection) in IT and OT
Continuous monitoring and processing of security events as well as recording, investigation and triggering of alarms
Response to security incidents
Risk-based management of vulnerabilities
Implementation of external and internal penetration tests
Cooperation with and control of external security analysts/forensic experts
2. Requirements profile
Completed IT education, preferably at university level with a focus on IT security
Professional experience in a comparable position
Good knowledge of IT/OT infrastructure/networking
Aptitude and willingness to perform on-call duties
Knowledge of pentesting
Strong methodological knowledge in the context of IT/OT security
Structured way of working
Strong analytical and conceptual skills
Ability to work under stress
Willingness to engage in continuous professional development and acquire relevant certifications
3. We offer
Exemption during the first two months of employment: learn German free of charge!
Attractive home office models
Diverse and exciting working environment in an innovation-driven setting
Flexible working hours, flat hierarchies and modern workspaces
Ideal connections with public transport subsidies
Individual training and further education programmes
Great working atmosphere due to appreciative management culture and fair dealings with each other
Childcare programmes during the summer
Our attractive salary offers are based on current market salaries and are therefore, depending on qualifications and professional experience, above the minimum salary stipulated in the collective agreement. (We are legally obliged to point out that the minimum monthly salary for this position according to the collective agreement is €4,108.55 gross.)
Your work location will be in Salzburg City
As a SOC security analyst/specialist at Salzburg AG, you can look forward to a varied range of tasks, independent work and a secure job. In addition, you can easily combine work and leisure time.
Send CV to the company