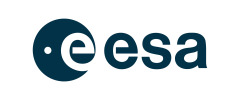 Astronaut
The European Space Agency (ESA)
Place of work
Germany, USA, Russia (The job requires travelling)
Wage (gross)
From 5 400 EUR/month
Information about the position
Job description, responsibilities and duties
The European Space Agency is calling all future ASTRONAUTS
Location
European Astronaut Centre (EAC), Cologne (Germany) with possible multi-year postings in Houston (USA) or Star City (Russia).
European Astronaut Centre (EAC), Cologne (Germany) with possible multi-year postings in Houston (USA) or Star City (Russia).
The European Space Agency (ESA) is seeking astronauts to conduct spaceflight missions to low-Earth orbit and the Moon, support the ESA Human Spaceflight Programme and be ambassadors for the organisation and its activities.
We are looking for candidates with a variety of profiles and backgrounds meeting the following minimum requirements:
• Citizenship of an ESA Member State or Associate Member State.
• Master's degree in natural sciences, medicine, engineering, mathematics or computer sciences or a degree as experimental test pilot and/or test engineer from an official experimental test pilot school.
• At least three years of relevant professional experience after graduation.
• Fluency in English.
• Flexibility to cope with irregular working hours and frequent travel.
• Ability to remain calm under pressure.
• Willingness to participate in life science experiments.
Effective communication and teamworking skills are also important attributes.
The health and wellbeing of astronauts are a high priority. Therefore, when you apply, you will also be required to upload a European Part-MED Class 2 (private pilot) medical certificate issued by an aviation medical examiner or aeromedical centre.
For the full list of requirements please click on 'apply'. Please read carefully the complete job description and the Astronaut Applicant Handbook before applying.
How to apply
Applications are now open until 28 May 2021. Only applications made online through the ESA recruiting website and submitted before the deadline can be considered.
Additional information about an astronaut's work and the selection process can be found in the Astronaut Applicant Handbook (in bold). You can also visit our Astronaut Selection website (in bold) where the FAQs is being regularly updated. If you have a specific question which is not answered by the information provided, you can contact
[email protected]
The final outcome of the selection process will be announced in October 2022.
Qualified professionals, and in particular women, are encouraged to put themselves forward.
#YourWayToSpace
Expected date of completion of the selection process
16 May 2021
(there are still 8 more days)
Requirements for the employee
Candidates with education suit the position
University education (Master's degree)
Postgraduate (Doctorate)
Educational Specialization
Engineering, Science, Computer Science/Mathematics
Advertiser
Brief description of the company
We are ESA.
Our mission is the peaceful exploration and use of space for the benefit of everyone. We watch over Earth, develop and launch inspiring and unique space projects, train astronauts and push the boundaries os science and technology, seeking answers to the big questions about the Universe. We are a family of scientist, engineers and business professionals from all over Europe working together in a diverse and multinational eviroment. We are dedicated to united space in Europe and united Europe in space.
Company address
The European Space Agency (ESA)
24 rue du Général Bertrand
CS 30798 75345 Paris CEDEX 7
https://jobs.esa.int/
Contact