Information Systems Officer (SAP Development, Process Integration and Applications), P4
Litujeme, společnost nabízející danou pracovní pozici ukončila zveřejnění nabídky na stránce.
Děkujeme za pochopení.
Zobrazit podobné nabídky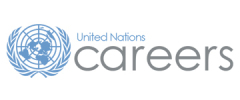 Information Systems Officer (SAP Development, Process Integration and Applications), P4
United Nations
Place of work
New York, NY, USA
Wage (gross)
2 500 EUR/month
Information about the position
Job description, responsibilities and duties
• Professionalism: Knowledge of SAP Software development platform, scripting, design, relational objects, ABAP. Knowledge of SAP Middleware implementations using SAP PO and Cloud Platform Integration. Proven track-record of design and delivery of end-to-end technical developments and configuration in SAP, analyzing Process integration roadmaps of SAP and non-SAP systems as well as the architectural and landscape choices thereof. Knowledge of SAP Solution Manager implementation, tools and methodologies for SAP implementation(e.g., Clarity, PMBOK, Agile, etc). Shows pride in work and in achievements. Demonstrates professional competence and mastery of subject matter. Is conscientious and efficient in meeting commitments, observing deadlines and achieving results. Is motivated by professional rather than personal concerns. Shows persistence when faced with difficult problems or challenges; remains calm in stressful situations. Takes responsibility for incorporating gender perspectives and ensuring the equal participation of women and men in all areas of work.

• Technological Awareness: Keeps abreast of available technology. Understands applicability and limitations of technology to the work of the office. Actively seeks to apply technology to appropriate tasks. Shows willingness to learn new technology.

• Planning and Organizing: Develops clear goals that are consistent with agreed strategies. Identifies priority activities and assignments; adjusts priorities as required. Allocates appropriate amount of time and resources for completing work. Foresees risks and allows for contingencies when planning. Monitors and adjusts plans and actions as necessary. Uses time efficiently.
Information about the selection process
Education
Advanced university degree (Master's degree or equivalent) in computer science, information systems, mathematics, statistics or related field is required. A first-level university degree (Bachelor's degree or equivalent) in combination with two additional years of relevant experience may be accepted in lieu of the advanced university degree.

Work Experience
A minimum of seven (7) years of progressively responsible experience in planning, design, development, implementation and maintenance of SAP systems and applications in a public sector ERP implementation is required.

Experience with technical development and architecture integration for SAP implementation with at least 2 full SAP implementations is required.

Experience with SAP upgrades - Impact analysis, SPAU, SPDD, Testing, Z-Programs and upgrade planning, is required.

Experience with ABAP and Workflow design with specific development experience with FRICEW elements, is required.

Experience with 2 full life-cycle implementation of Process Integration [PI] and Orchestration (PO) and architecture integration including the related SAP technology, such as PI, IDOC, XML, Web Services, SAP BPM/BRM, and CPI, is required.

Experience with UX Development as well as architecture integration for UX development and Applications such as UI5/JQuery, front-end development with SAPUI5, HTML5, CSS3, Javascript, JQuery, and MVC development model, is required.

Development experience in the suite of processes for SAP Supply Chain Management or for SAP Finance is required.

Languages
English and French are the working languages of the United Nations Secretariat. For the position advertised, fluency in English is required. Knowledge of another official United Nations language is an advantage

Assessment
Evaluation of qualified candidates may include an assessment exercise which may be followed by competency-based interview.

For more information on how to apply, please click on the Apply button.


Org. Setting and Reporting
This position is located in the Solution Delivery Management Service, in the ERP Solution Division (ERPSD) in the Department of Management Strategy, Policy and Compliance (DMSPC) in New York. The Information Systems Officer reports to the lead of the ERP's Development Architecture and Orchestration Section.

Umoja is a continuous organizational transformation project, enabling high-quality, and cost effective service delivery for evolving United Nations mandates, anywhere in the world. By updating skills, harmonizing practices and applying global technology, Umoja maximizes productivity of the UN's human, financial and material resources.

Umoja transcends organizational, geographical and functional barriers, fostering a culture of transparency, accountability, empowerment, sharing and unity across the United Nations. For more information on Umoja visit: http://umoja.un.org
Requirements for the employee
Candidates with education suit the position
University education (Bachelor's degree)
University education (Master's degree)
Postgraduate (Doctorate)
Language skills
English - Upper intermediate (B2) or French - Intermediate (B1)
Other knowledge
SAP administration - Skillful
SAP ProcessIntegration/ProcesOrchestration (PI/PO) - Skillful
UX/UI Design - Skillful
Number of years of experience
7
Personality requirements and skills
A. SAP PROGRAMMING and TECHNICAL INTEGRATION:
• Supports the design, programming development, configuration and implementation of SAP systems and applications, particularly on the following languages: ABAP, Webdynpro, BOPF, BRF+, Hana, HTML5, UI5, Java Script and Fiori.
• Reviews to validate architecture and connections of SAP systems and applications, including integration landscape.
• Ensures technical feasibility of development objects in the concerned SAP systems and Modules, eg, Supply Chain/SCM, Transportation Management/TM, Logistics Execution/LE, Real Estate/RE, Events Management/EM, Integrated Business Planning/IBP, Cloud Platform Integration/CPI, FIORI applications, and Workflow development].
• Supports design, development & maintenance of SAP technology streams, systems, tools & connecting points:
• Supports the extension of the solution's functionality by developing FRICEW objects (forms, reports, interfaces,
conversions, enhancements and workflow) using standard ERP tools and programming language.
• Analyzes business and users' requirements to be translated into new SAP applications or enhancements;
• Supports design and post-testing release of technical documentation, conducting code reviews and other steps.

B. ERP ARCHITECTURE, ORCHESTRATION and CLOUD INTEGRATION:
• Participates in the overall design and implementation of the Umoja Solution Architecture, including determination of roadmaps, upgrades and integration strategies, enhancements as well as customization proposals, delivering risk/benefit analysis and well-documented plans with solid technical justifications.
• Contributes to the ERP Project team's analysis on technology and licensing, including via Fit-Gap exercises.
• Proposes roadmaps and impact analysis of upgrades of the ERP, particularly regarding existing enhancements.
• Supports the Orchestration of all Integration and Development activities across the Umoja Landscape and also assists in the development of new interfaces for the Umoja solution.
• Provides support to overall Cloud Integration Platform development activities.
• Assists Teams and the ERP Release Manager in respect of IT Planning and Release activities using SAP provided tools and applicable methodology [Solution Manager, CHaRM, etc].

C. USER EXPERIENCE [UX] and Development of APPLICATIONS:
• Supports the development and implementation of the User experience methodology and tools of SAP's product suite and Fiori Framework, including configuration and enhancement of Standard and custom SAP Fiori Application.
• Oversees the optimal usage of the capabilities of Fiori Development leveraging HANA.

D. PRODUCTION SUPPORT:
• Maintains, upgrades or enhances existing SAP systems and applications, including landscapes, etc.;
• Ensures appropriate data security and access controls to SAP systems and applications.
• Undertakes impact analysis of SAP changes or upgrades in relation to existing layer and functionality.

E. OTHER:
• Keeps abreast of developments in the above-captioned areas and determines the need for testing and evaluating new products in support of technological improvements; prepares technical reports in said respects.
• Provides guidance to new/junior staff, consultants, etc.
Advertiser
Brief description of the company
The United Nations (UN) is an intergovernmental organization that aims to maintain international peace and security, develop friendly relations among nations, achieve international cooperation, and be a centre for harmonizing the actions of nations.[2] It is the largest, most familiar, most internationally represented and most powerful intergovernmental organization in the world.[3] The UN is headquartered on international territory in New York City, with its other main offices in Geneva, Nairobi, Vienna, and The Hague.
The UN was established after World War II with the aim of preventing future wars, succeeding the ineffective League of Nations.